Housing costs: Five surprises explained..
The UK's housing market is changing. People are renting for longer and buying their first home later.
Some buy-to-let investors are pulling out, blaming a greater burden of tax, while some potential home movers are staying put amid an uncertain economic and political climate.
It means some assumptions about housing costs may no longer be true. Here are five things you may not know about.
1. First-time buyers are the most likely to buy a home
Have you heard about all those young professionals who want to buy their first home but are priced out of the market?
While it is tough for many to save enough for a deposit and to pass strict mortgage availability tests, plenty are still climbing on to the housing ladder.
In fact, there were more homes bought with a mortgage by first-time buyers in 2018 than existing owners with mortgages moving to a new home. The same is expected in 2019.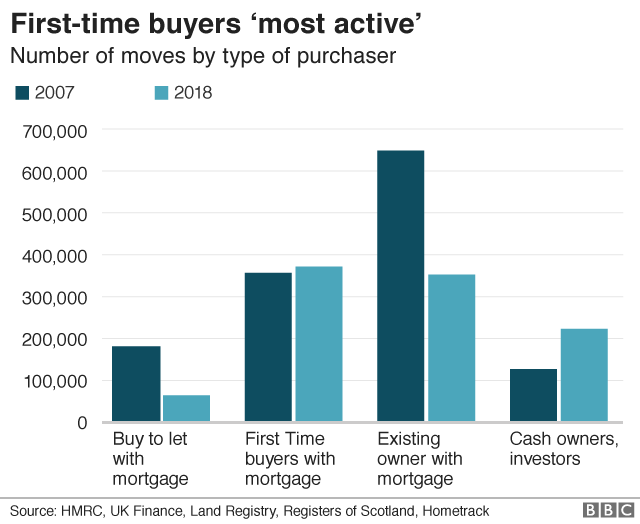 This is the result, in part, of a variety of government schemes aimed at helping this group buy a property, an improving outlook for jobs, and competition among lenders.