UK house prices: Will the value of your home change in 2019?
Relatively few properties were put on the market in the UK in the last year. Even fewer featured their own library, music room and orangery.
This estate in Cheshire does. It is dominated by a six-bedroom house but also has its own leisure suite, three cottages, and even a separate shower and cloakroom for the gardener.
It sold for close to £6m, having been one of the most-viewed residences on internet property portal Rightmove last year.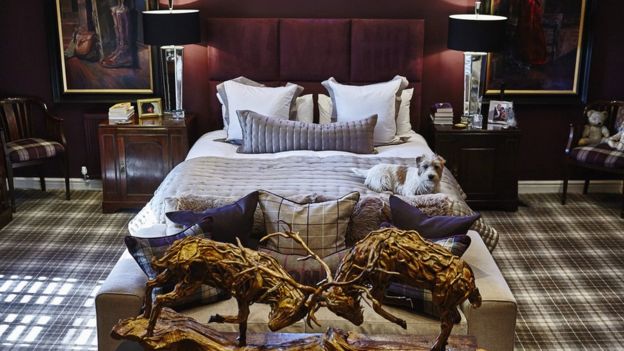 Such glamorous mansions are beyond the reach of most people, but affordability has been a key feature in UK housing in the last year, even at much lower price points.
So, with few buyers searching for properties, particularly in big cities, and not many owners putting up For Sale signs outside their homes, the UK housing market in 2018 was regularly described as "subdued".
Even when a sale had been agreed, deals were "taking longer to get over the line", according to Simon Rubinsohn, chief economist of the Royal Institution of Chartered Surveyors (Rics).
A recent survey by the Centre for Economics and Business Research (CEBR) suggested homes in cities and major towns were on the market for 102 days on average before being sold or put under offer – that was six days longer than in 2017.
The expectation among commentators is that there will be more of the same in 2019. The market will keep moving, but slowly.
Properties will go on the market, partly the result of death, debt and divorce. People will still have to move for work or for schools, or because they are attracted by a discount.
Potential buyers might struggle to get a new mortgage, owing to strict lending criteria, and potential movers might choose to renovate or extend their homes instead of relocating.
All of those factors, and more, mean most of the commentators we asked are predicting relatively little change in house prices in 2019.
"In short, the market will continue to tread water," said Andrew Burrell, of Capital Economics.